Our expertise

Thematic investing
Thematic investing


With more than 17 billion euros in assets under management in thematic funds, CPR AM has offered an innovative range of thematic investing solutions for more than 10 years.
What is thematic Investing ?
In an increasingly complex, connected and ever changing world, where unprecedented technological innovations are disrupting the value, our thematic investing approach provides an alternative to traditional strategies by seeking to capture sources for growth and performance through genuine long lasting trends to offer sustainable solutions to our clients.
Globalisation of trade, technological innovations, demographic trends and environmental challenges, etc. The world is changing and alongside all its ecosystem.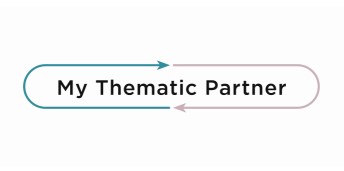 To manage its clients' money in their best interest and offer them the highest risk/reward ratio, CPR AM works to incorporate Environmental, Social and Governance (ESG) components into its management strategies, especially its thematic strategies. Certain investment themes are the intersection of multiple Sustainable Development Goals (SDGs)* established by the United Nations and therefore particularly conducive to the adoption of a sustainable approach.
At CPR AM, we oversee the megatrends that are driving our world and view them as many investment opportunities to seize. Ageing population, well-being and new lifestyles, Education and Climate Action, are a few examples.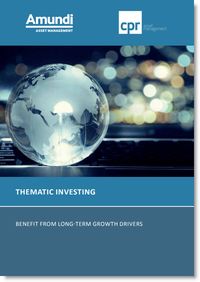 Our approach of thematic investing
Our unique and innovative approach consists in favouring themes where the fundamentals are not only about one sector. A broad definition of the investment universe is good for diversification and lowers sector risk. Fueled by our managers' convictions, portfolio construction is able to adapt to economic cycles and market regimes.
The main risks related to this strategy are the risks of loss of capital, shares, interest rates, credit and foreign exchange. The legal documentation of the UCI should be referred to for detailed information on its risk profile.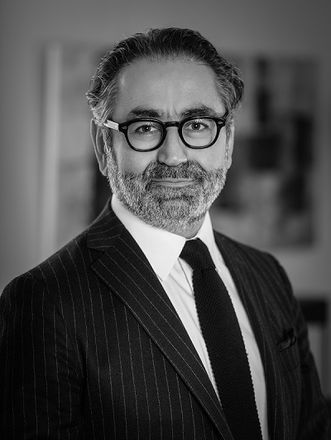 Vafa Ahmadi,
Executive Committee Member, Head of Global Thematic Equities Management
Why thematic investing ?
Thematic investing seeks to identify structural trends able to generate long-term growth, in order to provide robust and resilient investment solutions irrespective of economic conditions and events. In a context of market turmoil, thematic investing stands out as an alternative to cyclical hazards.
The Equity market has been polarising between passive strategies (index funds and ETFs) and higher conviction active strategies. Deviating from a constraining reference index, thematic funds are gaining ground as core holdings within a portfolio by bringing an extra alpha.
"We are commited while designing our strategies, to avoid passing fads"
Vafa Ahmadi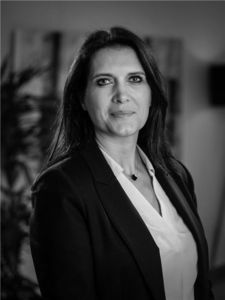 Estelle Ménard,
Deputy Head of Global Thematic Equities
Thematic investing is suited for investors:
having a long-term investment horizon and consenting to a high level of risk
wishing to benefit from a higher return than that of equity markets on the long term while accepting periods of underperformance due to short term market variations
seeking to diversify their portfolios.
Thematic investing may result in excluding from the investment universe some sectors that are not related to a given theme. Therefore, it is likely to generate substantial performance gaps with a market index.
"The investment universe must give the manager enough latitude to cope with different market phases"
Estelle Ménard
Past performances are not a reliable indicator of future performances of the funds and of the funds manager.