SOCIAL IMPACT - HUMAN PROGRESS IS OUR CAPITAL
The environmental impact caused by companies and their activities is now being included in the investors' strategies and in those of the companies themselves. There are as many reasons as there are company and investor profiles. Among them we can mention the financial and reputational risk, competitive advantage, brand image etc. All these reasons have one thing in common: sustainability. We must rethink our practices to remain viable.
It took two years of research to fully grasp the theme of inequality as a whole through active management. While by no means companies can replace governments, they have a role to play in the narrowing of inequalities in the countries where they operate by fairly contributing to public finances, by implementing a fair pay scale and by fighting all forms of discrimination.
CPR AM's innovative momentum continues with the launch of its Social Impact fund, the first in the world to place the fight against inequality at the heart of its investment process with an assumed performance objective.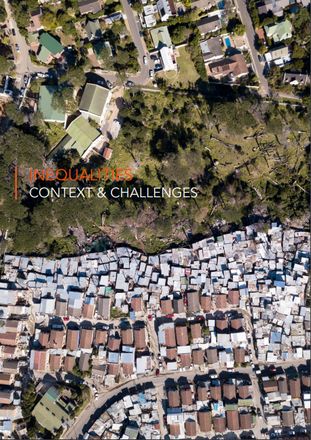 Table of contents
1. Foreword social is the new green!
2. Rising inequality: a real threat for the economy
3. The explosion of inequality worldwide: solutions under debate
4. Cross-generation inequality: are schools the first to blame?
5. Inequality: companies start to take action
6. Amundi & CPR AM, partners in promoting fair growth
7. CPR Invest Social Impact - human progress is our capital